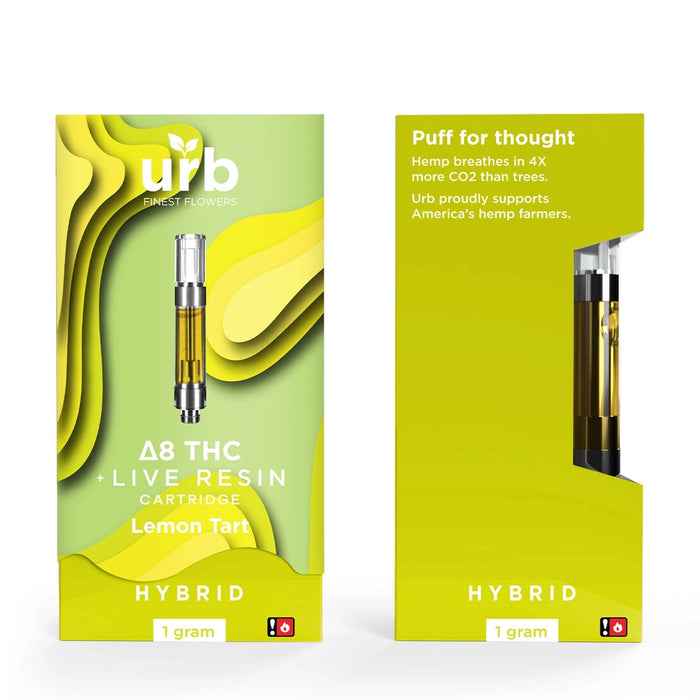 URB - Delta 8 - Live Resin - 510 Cartridge - Lemon Tart - 1G
Original price
$12.99
-
Original price
$12.99
Introducing Urb's new Delta 8 THC Live Resin Cartridge! This cutting-edge product features a unique blend of high-quality ingredients, including Delta 8 Distillate, Oleoresin, flavorful terpenes, and rich Live Resin from fresh frozen hydro-carbon extracted flowers. Experience the result: a delectable and slightly tangy strain infused with a potent lemon essence, leaving you invigorated and revitalized. Crafted for both novice and seasoned users alike, this cartridge is ideal for those seeking to enhance their cannabis journey. Don't hesitate, to indulge in Urb's Delta 8 THC Live Resin Cartridge today and uncover the pinnacle of excellence in quality and flavor!
Urb's Delta 8 Live Resin 510 Cartridge Lemon Features:
* 1 Gram
* Ceramic Coil
* Ingredients: Live Resin Extract, Delta 8, Oleoresin, Terpenes.
* No fillers (VG, PG, Vitamin E Acetate)