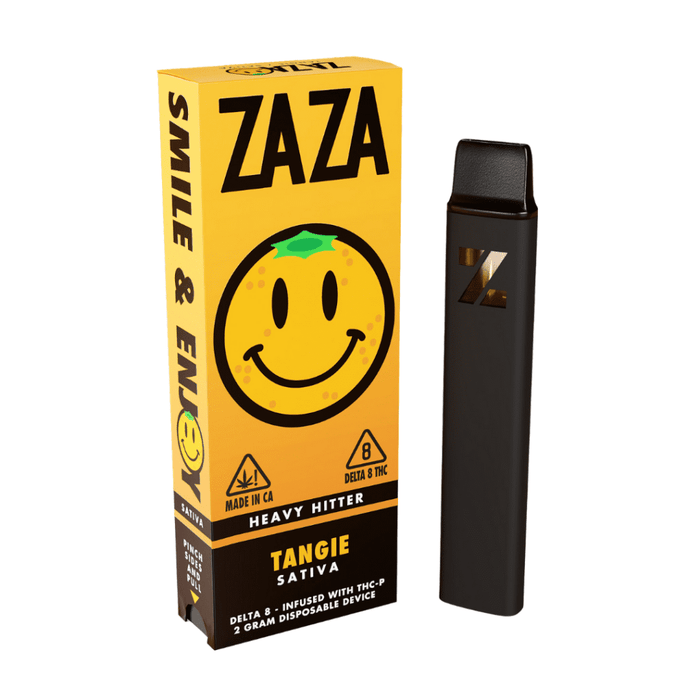 ZAZA - Heavy Hitter - Delta 8 - THCP - Disposable Vape - Tangie - 2G
Original price
$32.99
-
Original price
$32.99
The Tangie Heavy Hitter Disposable 2g is the perfect choice for those who want a potent and uplifting high. With 2g of Delta-8 infused with THC-P, this premium sativa cartridge is the strongest cannabinoid available, guaranteed to make you feel alive! The Tangie Heavy Hitter is a unique blend of California Orange and Skunk-1, creating a refreshing and citrusy flavor you will love.
The convenient and discreet disposable design makes it effortless to enjoy whenever and wherever you want. It's perfect for on-the-go use, whether you're on a hike, at a festival, or just enjoying a sunny day. One puff and you'll feel like you're running through an orange grove in a juice commercial!
At Zaza, we strive to provide the highest quality products to make your life more enjoyable. The Tangie Heavy Hitter Disposable 2g is no exception. So why wait? Try it now and feel the power of the strongest cannabinoid on the market. Life is sweet, so smile and enjoy!