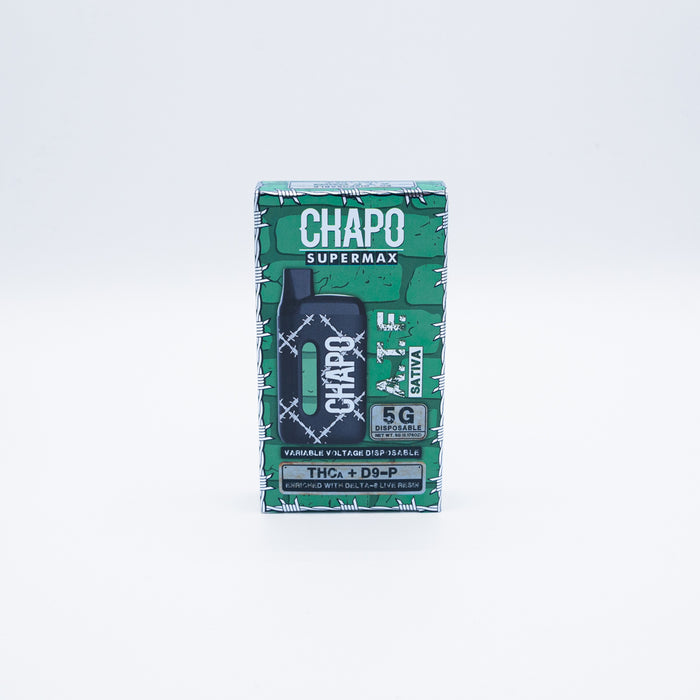 Chapo Extrax - Delta 9P - THCA - Disposable - ATF - 5G
Original price
$41.99
-
Original price
$41.99
Introducing the revolutionary Chapo Extrax Supermax Disposable 5G, a breakthrough device from the Chapo Extrax universe. This game-changing product is designed to deliver an unparalleled vaping experience that will leave you craving for more.
The Chapo Extrax Supermax is meticulously crafted with a potent blend of THC-a and Delta 9P, ensuring a powerful and satisfying sensation. Prepare to embark on a journey of pure enjoyment as you indulge in the remarkable world of Chapo Extrax.
The sleek and innovative disposable vape pens with dual ceramic coil induction technology. Experience smooth and consistent hits every time, without any clogs or dry burns. Rechargeable via USBC, these pens offer pure satisfaction with every draw. The Chapo Supermax 5G Disposable with THCa and D9-P is a must-have for both seasoned vapers and newcomers to cannabis-infused delights. Elevate your vaping game today and indulge like never before!